The Region
Our area has strong advanced manufacturing and engineering clusters with key specialisms in marine and defence where we can capitalise on major growing global markets. Spaceport Cornwall provides a new substantial prospect to establish a space cluster alongside these core regional capabilities. There are a range of opportunities within these sectors to put our area on the map as a science superpower, for example in autonomy and renewables, contributing to key national net zero agendas including short sea shipping within a smart port, autonomous and clean propulsion setting.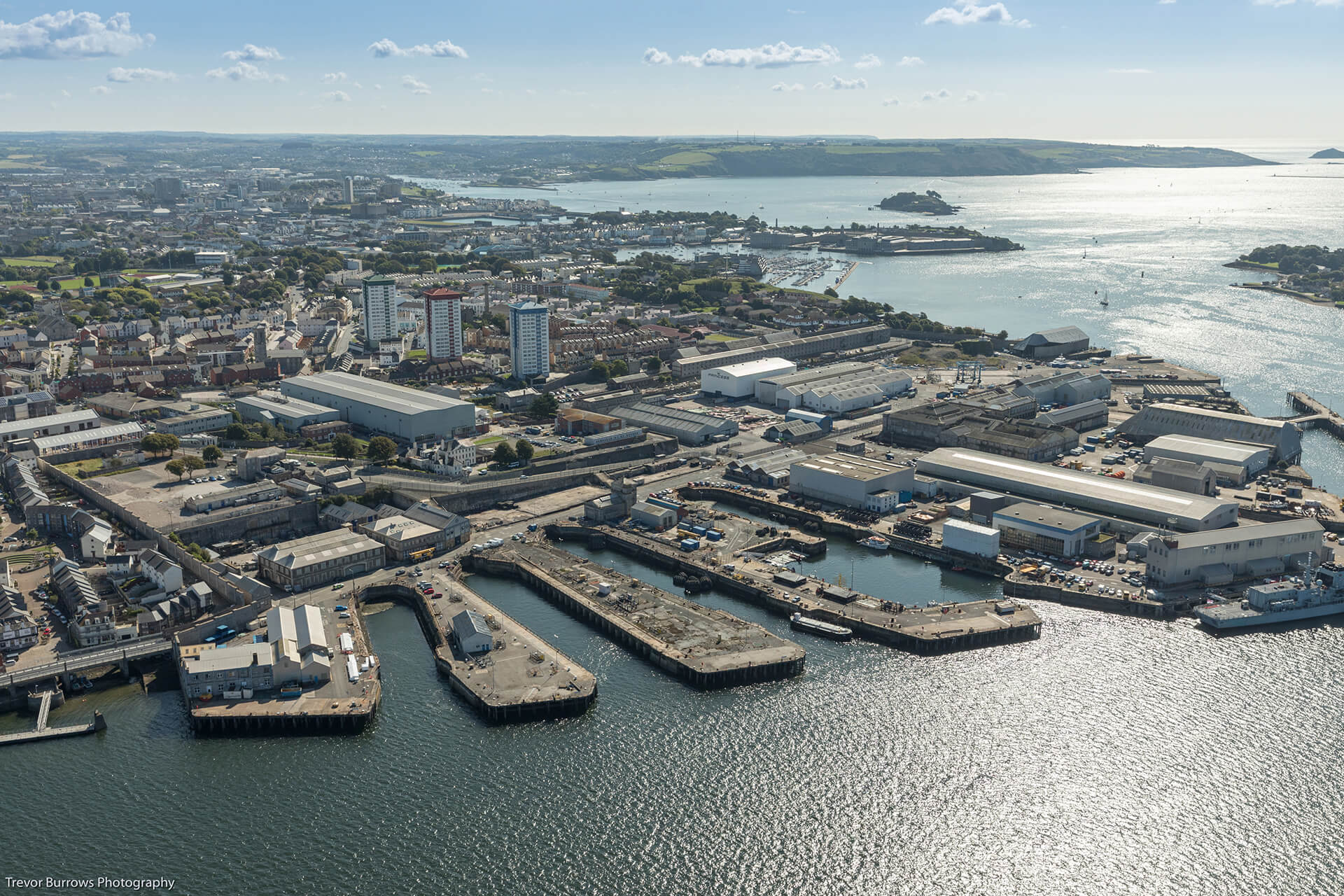 We also benefit from a range of natural and physical assets including:
A natural harbour and sheltered water with deep water access to the English Channel and Atlantic Ocean for prototype testing, ocean trials and offshore renewable support.
One of the largest naval bases in Europe with unique nuclear defence capabilities that allows for new applications, shipbuilding, transformative refits and on-shoring of specialist supply chains.
The UK's first marine Enterprise Zone at Oceansgate, underpinned by the Ocean Futures regional programme for sub-sector specialisms and focused marine innovation.
World class businesses and research assets in marine autonomy and marine renewables with a plethora of high value and innovative civil and defence applications.
The UK's first 5G connected ocean trialling area (Smart Sound) with plans to expand along coast and to subsea obstacle course and testbeds.
Established freight routes through the Port of Plymouth with scope for growth with new routes and further rotations.
Valuable waterside development sites with the potential to support marine/defence innovation and high value shipbuilding.
Significant development sites within the Eastern corridor and favourable planning policies through the Joint Local Plan.
A relatively uncongested major arterial road (A38 Devon Expressway) linking to the M5.
In neighbouring Cornwall, Spaceport Cornwall providing the first and only horizontal launch site in mainland Europe allowing for a satellite high value manufacturing and system integration cluster to form.