Workforce
Skills and workforce development is a key priority for all of our Freeport partners. To enable the Freeport to unlock employment opportunities in high value jobs and deliver economic growth we will focus on developing:
STEM skills – such as engineering professionals, draughts people, mechanical engineers, design and development engineers, scientists, civil engineers, R&D managers 
Skilled trades – such as electricians, metal workers, carpenters, welders
Production/manufacturing skills – such as production managers, inspectors and testers and process plant operatives, production and process engineers, production supervisors, health and safety officers
Logistics and supply chain – such as elementary storage occupations, HGV/van drivers, fork lift truck drivers
Business administration roles – such as administrators, sales and business development managers, finance professionals, accountants, office managers, purchasing managers, management consultants
IT and Digital – such as IT operatives, IT managers, programme and software development professionals.
3,584 direct jobs created with approx. 10% of jobs created to be filled by inactive claimants and people registered unemployed *
3,000 m2 of skills infrastructure *
48 business/higher education collaborations a year from 2022 *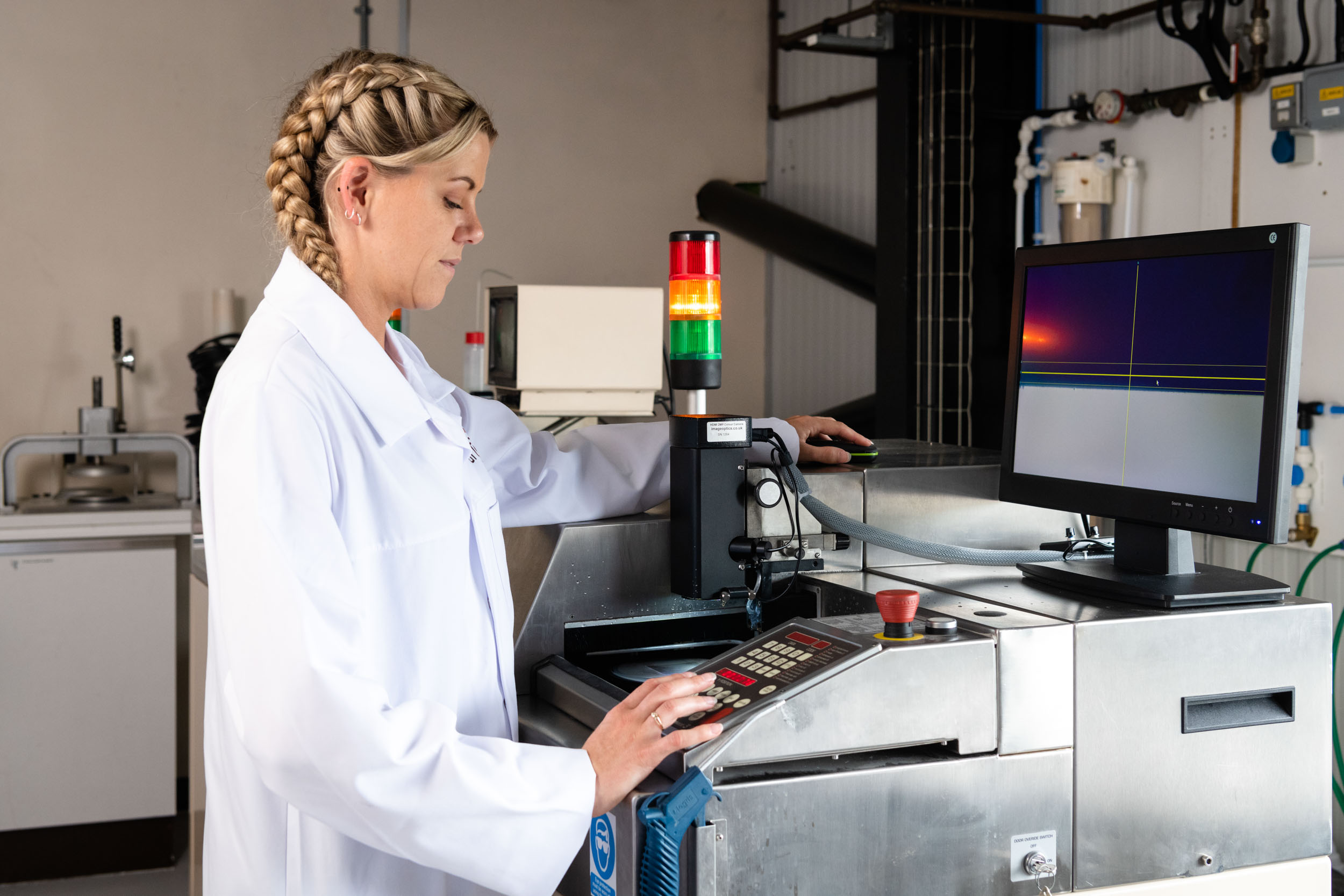 Photo Credit: Artemis Optical
The local economy in Plymouth and South Devon already supports over 26,000 jobs in our target sectors. Manufacturing is extremely important to the local economy, representing 13.6% of jobs in Plymouth and 8.1% in Devon; compared to 7.9% nationally. The further agglomeration and clustering of businesses within these sectors will provide career paths helping us to retain our skilled workforce and attracting the best and brightest in these sectors to move into the area.
Nearly £70M has been invested recently in and by our FE and HE institutions in initiatives such as the South West Institute of Technology (IoT) to meet skills gaps and the needs of growth sectors in areas such as: clean mobility, engineering, offshore wind, marine, welding, STEM, technical skills.
Case Study: SW Institute of Technology
The South West Institute of Technology aims to put the South West on the map, as a great place to learn, recruit, invest and innovate in the digital, engineering and manufacturing sectors.  Each of the SWIOT partners has extensive experience of working to attract, recruit and retain learners in Digital and Engineering subjects. The SWIOT offers a wide range of Level 3, 4, 5, 6 and 7 courses available in Digital and Engineering qualifications including courses relevant to the Freeport Occupational Demand.
Our partners recognise that there is a need to increase future training capacity around marine engineering and building. This underpins our plans to develop a Marine Skills Academy incorporating 3,000 Sqm of skills infrastructure and delivering 300-500 learners per year to ensure our future workforce is trained in marine skills.
Our Skills Plan brings together and aligns the provision of business, trade unions, Local Authorities, training providers, Further Education (FE), Higher Education (HE) and wider socio-economic stakeholders to support the delivery of our Freeport objectives. We will establish a Skills Sub Board, reporting to the Board of Directors to be responsible for the delivery of our Skills Plan.
Delivery will be taken forward through three primary mechanisms:
We will recruit a dedicated Freeport Skills Co-ordinator role to lead delivery and partnership alignment.
Dedicated Programme Activity drawing upon recovery and implementation funding from the two upper tier authorities Plymouth City Council and Devon County Council; flexible support funding from JobCentre Plus; the UK Shared Prosperity Fund and other relevant sources as and when they occur.

Joint Working / Existing Programme Activity

– in addition to ring-fenced projects and provision, the Skills Plan will draw upon wider existing provision and leverage existing capacity against the needs of the Freeport itself.
* expected outcome of the Plymouth and South Devon Freeport